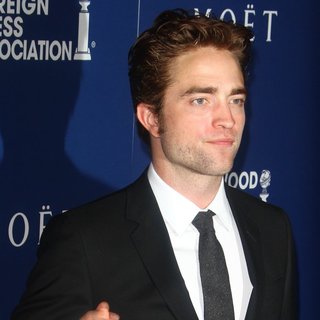 Profile And Biography Robert Pattinson
Born : Robert Douglas Thomas Pattinson
13 May 1986
London, England, UK
Occupation: Actor, model, musician, film producer
Years active 2004–present
Robert Pattinson Family
Father : Richard
Mother : Clare
Sister : Lizzy Pattinson (singer, older), Victoria Pattinson (older)
Relation: Kristen Stewart (actress), FKA twigs (singer-songwriter)
Biography
Pattinson was born in London. His father, Richard, imported vintage cars from America, and his mother, Clare, worked for a modelling agency. Pattinson has two elder sisters, Victoria and Lizzy Pattinson, the latter is a singer. Growing up in the Barnes suburb of London, he attended Tower House School until he was 12, and then The Harrodian School. He became involved in amateur theatre at the Barnes Theatre Company. He auditioned and was cast in a small role in Guys and Dolls. He next auditioned for Thornton Wilder's Our Town and was cast as George Gibbs. He also played in Anything Goes and Macbeth. He caught the attention of an acting agent in a production of Tess of the d'Urbervilles and began looking for professional roles.
In 2008, Pattinson became romantically linked to co-star Kristen Stewart. For a long time, the two did not explicitly confirm a relationship, but paparazzi photographs and eyewitness accounts drove intense media and fan speculation and attention.However, Stewart officially acknowledged her relationship with Pattinson for the first time in July, 2012, when Us Weekly published photos of Stewart showing affection with her Snow White and the Huntsman director, Rupert Sanders, with what the Huffington Post called an "affair with...Sanders".
The day that the photos were released, Stewart issued a public apology to Pattinson at People Magazine, saying, "I'm deeply sorry for the hurt and embarrassment I've caused to those close to me and everyone this has affected. This momentary indiscretion has jeopardized the most important thing in my life, the person I love and respect the most, Rob. I love him, I love him, I'm so sorry."After dodging the question repeatedly, Pattinson confirmed in an interview with Esquire UK in July, 2014 that he and Stewart had split in 2012. There had been prior speculation that the couple broke up in May 2013, when Pattinson was seen removing personal items from Stewart's home.